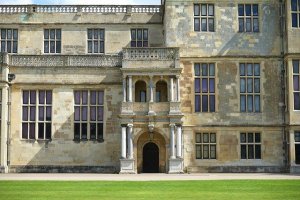 When searching for a luxury home internationally, your thoughts may automatically go to Italy, France or even Tokyo. The luxury home you desire may be closer than you think. When buying a luxury home you should take a long look at our neighbor to the north. Canada is home to some of the wealthiest neighborhoods. Add to that, beautiful scenery and the friendliness of the locals. How could you go wrong? Below you will find information related to 3 of the most luxurious and exclusive neighborhoods in Toronto.
The Bridle Path:
The luxury homes located in the Bridle Path neighborhood are some of the most expensive and exclusive in Canada. The homes in this neighborhood were built in the 30's, 50's and 60's which means that there is quite a mix of architectural styles to be found here. Some of the homes are situated on large 6 acre lots creating the space and privacy luxury home owners crave. Even the homes that do not sit on such a large expanse of land have a generous 100 foot frontage that creates privacy for the homeowner. Home owners in this neighborhood can become members of the nearby Granite Club. This club is one of the oldest in Toronto and was founded in 1876. As a member of the club you can enjoy shopping, meals, a salon, barber shop and a spa. Activities include squash, tennis courts and a pool. The neighborhood is surrounded by the Don River Valley and beautiful parkland. All of this nature creates a gorgeous backdrop for the luxurious homes located here. When not being pampered at the Granite Club, you can spend the afternoon at Edward Gardens which is home to the Toronto Botanical Garden or take a walk along the approximately 5 and a half miles of paved trails that run through Edward Gardens.
York Mills: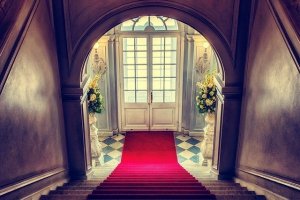 The York Mills neighborhood was once a bustling center of industry but by the 1930s the grist and saw mills had stopped and York Mills had become a residential neighborhood. Now with it's serene atmosphere and natural beauty, it is one of Toronto's most affluent neighborhoods. The luxury homes that you find in this neighborhood will span from English Tudor style homes to modern contemporary nestled in a setting of hundred year old trees and luxurious landscaping. Buying a luxury home in the neighborhood of York Mills means you will be able to enjoy the outdoor luxury shopping plaza York Mills Plaza. Within this luxury shopping center you will find the much needed drug store and grocers but also vintage wine, imported cigars, Swiss chocolate and other specialty shops and restaurants. You can take a rest while sipping the perfect cappuccino before heading over to the Bayview Village Shopping Center for designer clothing and lunch. After an afternoon of shopping, you can spend your time relaxing in York Mills park. This neighborhood park is home to an outdoor pool, children's park and baseball diamond.  Nearby you will discover Windfields Park which has a beautiful footpath that winds along Wilket Creek and St. Andrews Park with lush green spaces perfect for a stroll. 
Rosedale:
This beautiful green historic Toronto neighborhood is known for its "meandering and winding streets" that are now the neighborhood's trademark. The area consists of elegant old homes in  a park like setting. The community, concerned that this beautiful neighborhood would not be preserved, fought for and was eventually granted heritage conservation district status in 2003. Because this neighborhood is surrounded by parkland, living in a luxury home here will make you feel far away from the hustle and bustle of the city when in reality Rosedale is located just minutes from all Toronto has to offer. Living in the Rosedale neighborhood, you will be within walking distance of upscale shops and restaurants. Many of Rosedale homes were built between 1860 and 1940 and are listed as Heritage Properties. A network of ravines with trails cross Rosedale and are popular with nature lovers and fitness buffs. Sprinkled throughout the neighborhood are small pockets of parks which feature tennis courts, an ice rink and wading pools. 
When you decide to purchase that new luxury home, encourage your realtor to look at luxury homes in Toronto. Home to some of the most exclusive and beautiful neighborhoods, you can purchase an amazing international luxury estate a little closer to home. Which neighborhood will you choose?